Without a doubt this viral illness (COVID-19) has caused a havoc both nationally and globally in all respects whether we contracted it despite all precautions taken (as it is airborne), or if we are spared from it; either way it's destroying lives and our economies leaving some homeless, halting education and schooling, forcing social isolation with depression among other adverse outcomes. If anyone would have predicted something like this a year ago, I would have thought that s/he was out of touch with reality. But now here we are, so what can we do to help combat this destructive deadly virus that is taking a toll on lives in every part of the world, and why is it taking so long for us to find a solution despite the vast advancements in the medical field? It's six months now that we are in this mess, which is worsening in many States and areas in the world, yet no one has the answer, and everyday something new changes with respect to its transmission, symptoms, attacks on other body organs, discrepancies on medication(s) use, and the list goes on. It is mind blogging trying to keep up with the confusing reports we are receiving from various sources as this virus is so…NEW.
All we are doing is listening to the experts who are also baffled with the devastating outcomes; many professionals are trying to figure out this complicated maze/puzzle but its attack on all the body's organs and systems are perplexing to the greatest minds. Instead of falling into depression or cast blame on anyone or country; we need to look at ourselves and see what each of us could do to help prevent contracting COVID-19 or reduce its severity, and save our health, sanity, economy, and focus on rebuilding all that we have lost. Concentrate on the positive and remove yourself from negativity; I know that this is challenging for some as we can't change our situations especially with no jobs but try to start each day with a positive thought, and be thankful for what you have, that is, looking at the glass 'half-full' instead of 'half-empty', and this mindset may help to offer some consolation to ourselves and those who depend on us.
In this blog, I'd like to emphasize how important it is to manage your Type 2 Diabetes and achieve stable glycemic value as the outcomes are worse for individuals whose blood glucose levels constantly fluctuates, which leads to vascular issues in every part of the body. In my presentation at the World Health Care Nursing Conference last September in Spain, I emphasized the importance of glycemic control to prevent the numerous complications associated with high blood glucose values as I witnessed this caring for my deceased mother (whose timeline significantly extended with tight blood glucose control from 1 week to 3 months, to almost 3 years, then she died from complications of pneumonia; at that time I was in accounting and finance not in the healthcare field). Treating patients with this illness for many years now has reinforced my findings in my research for the doctorate degree, and what I observed caring for my deceased mother. I devoted over two decades in research to effectively control blood glucose (sugar) levels in people of all ethnicities using their own cultural foods, and it's all in the preparation methods with reduced portions eaten, and yes, the outcomes have been positive in all respects including increased mental functioning and reduced sexual dysfunction among some of the numerous benefits. Healthy eating is a major contributor to glycemic control and the prevention of complications associated with Type 2 Diabetes in addition to weight management, (as well, the COVID-19 virus has been associated with poor outcomes in obese individuals). Education, empowerment, and support are essential to manage this chronic illness and avoiding the harmful outcomes that COVID-19 is causing to these individuals worldwide. The largest study conducted in China (April 30, 2020. doi:10.1016/j.cmet.2020.04.021), concurred what I've been saying all along that Type 2 Diabetes and poor glycemic control result in devastating outcomes and eventually death, destroying all involved including the individuals, families, and healthcare systems.
I am including a recipe of an herbal tea in this blog, which is rich in vitamin C, antioxidants, along with digestive herbs (that could help to lower the LDL cholesterol, aid with digestion and improve fecal elimination, decrease blood pressure, blood glucose levels, urinary symptoms, increase mental functioning, and helps to boost the immune system to fight infections), free-of-charge for the everyone in the world but make sure that you are not allergic to any of its ingredients or eliminate the one(s) that you cannot use, also speak with your primary care practitioner if before drinking it. I drink at least one warm cup of this tea daily; it also has a refreshing citrus aroma while cooking.
Practice good oral care, handwashing, healthy eating with no or reduced LDL cholesterol (bad fats), wear masks and avoid large crowds, clean your surrounds and frequently used areas/objects. Above all, be kind to yourself, and stay healthy and safe; please check-out our Shop page for videos on Basic Blood Glucose Monitoring, Footcare, Fat Removal from Poultry or Meat, and additional information on the management of Type 2 Diabetes.
Soy's Aromatic Natural Blend Tea Recipe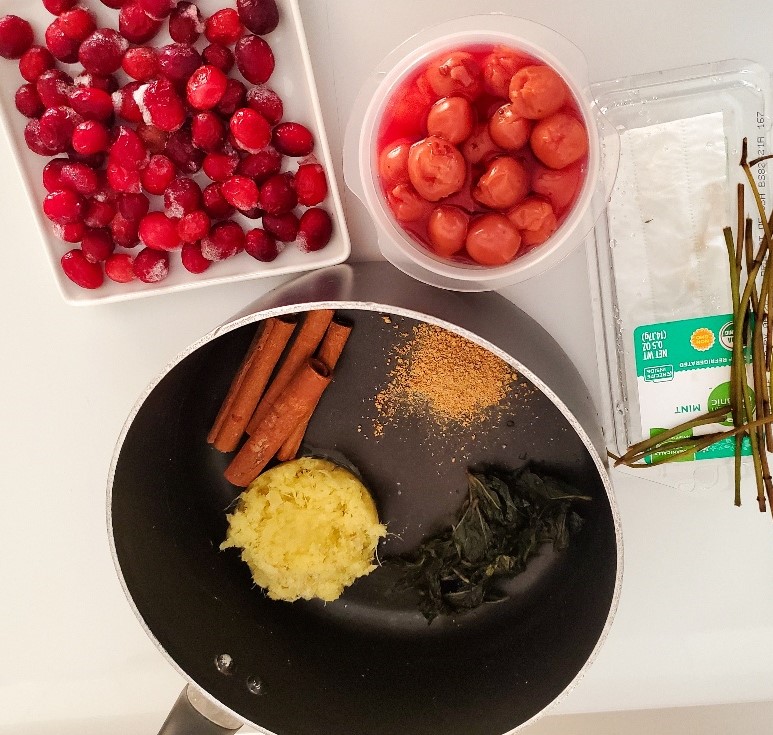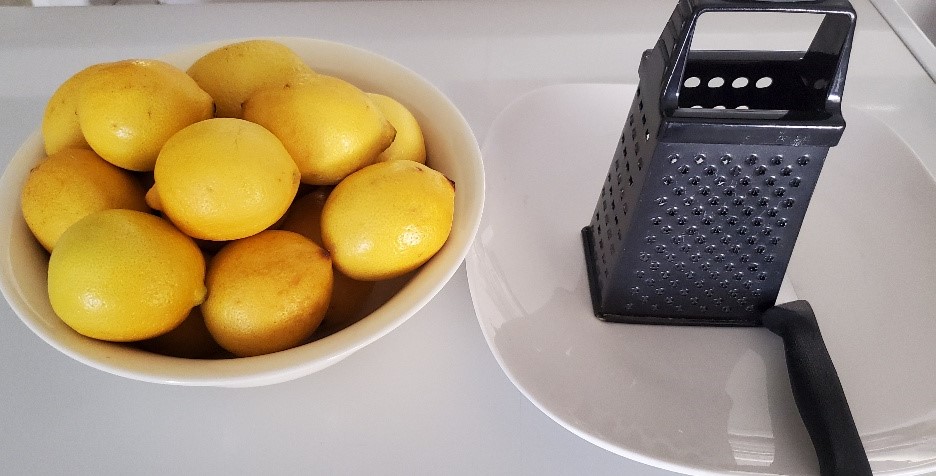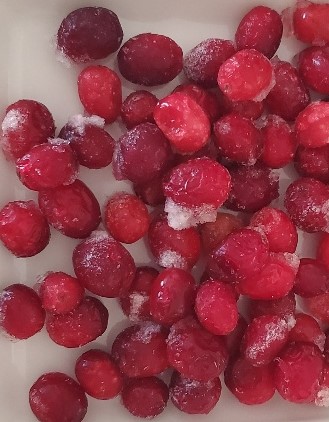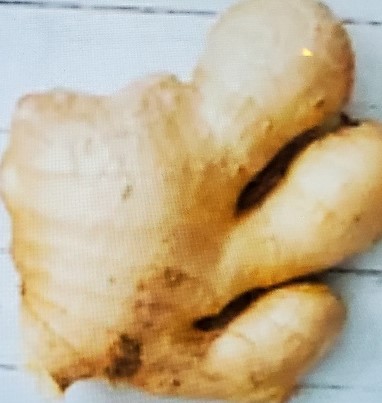 Ingredients
15- 20 fresh or frozen cranberries or sour cherries and other tart fruits; no added sugar (washed)
4-6 cups of water
6-8 fresh mint leaves (washed)
6-8 fresh basil leaves (washed)
3 tbsp of thinly chopped fresh ginger root (peeled and washed)
1-2 sticks of cinnamon bark (6 inch size and washed)
1-2 tbsp of fresh lemon juice for more citrus flavor or tang (Optional)
¼ tsp of natural honey for sweetening if needed (Optional)
Cooking Instructions
Place all herbs/ingredients into the pot with the water, cover and boil for 3-5 minutes with occasional stirring on medium heat.
Turn off the heat and let brew for 3-5 minutes on the stove.
Use a ladle to pour 1 cup of Natural blend tea to drink.
Add if desired
1 tbsp of fresh lemon juice for more citrus flavor or tang, and
¼ tsp of natural honey for sweetening if needed (best to drink warm without any honey or sugar, and you could use a straw to avoid causing any erosion with the enamel on your teeth).
Every herb/fruit can be eaten or blended and liquify in a blender (this excludes the cinnamon bark). Refrigerate the remaining amount for later use and enjoy either hot or cold.
Lemons are acidic but it turns alkaline based in the stomach
Do not drink if GERD or ulcer diagnoses as it may worsen the symptoms
Drink at least 3 hrs pre-bedtime to avoid sleep disturbance with urination
Do not use any of the herbs or ingredients if allergy exists; simply remove that specific item(s) from the recipe.
© 2018 Comprehensive Diabetes Services.com